The Experience of a Lifetime Begins Here.
Delight in a spiritual conference at Sea, with celebrity speakers, readers, and healers who are some of the greatest experts in their field. Enjoy halcyon days of pure bliss and nights of starry splendor, as we sail into higher consciousness and spiritual awakening. Practice yoga, enjoy veg, non-veg, or raw food, and participate in awesome spiritual workshops and activities. On most of our cruises, view the starlit sky with a nightly UFO Watch.
You will make new friends, gain greater wisdom, and create memories that will last a lifetime.
Coming up Mar. 7 to 14, 2021:
CHARIOTS OF THE GODS CRUISE
From Port Canaveral to Western Caribbean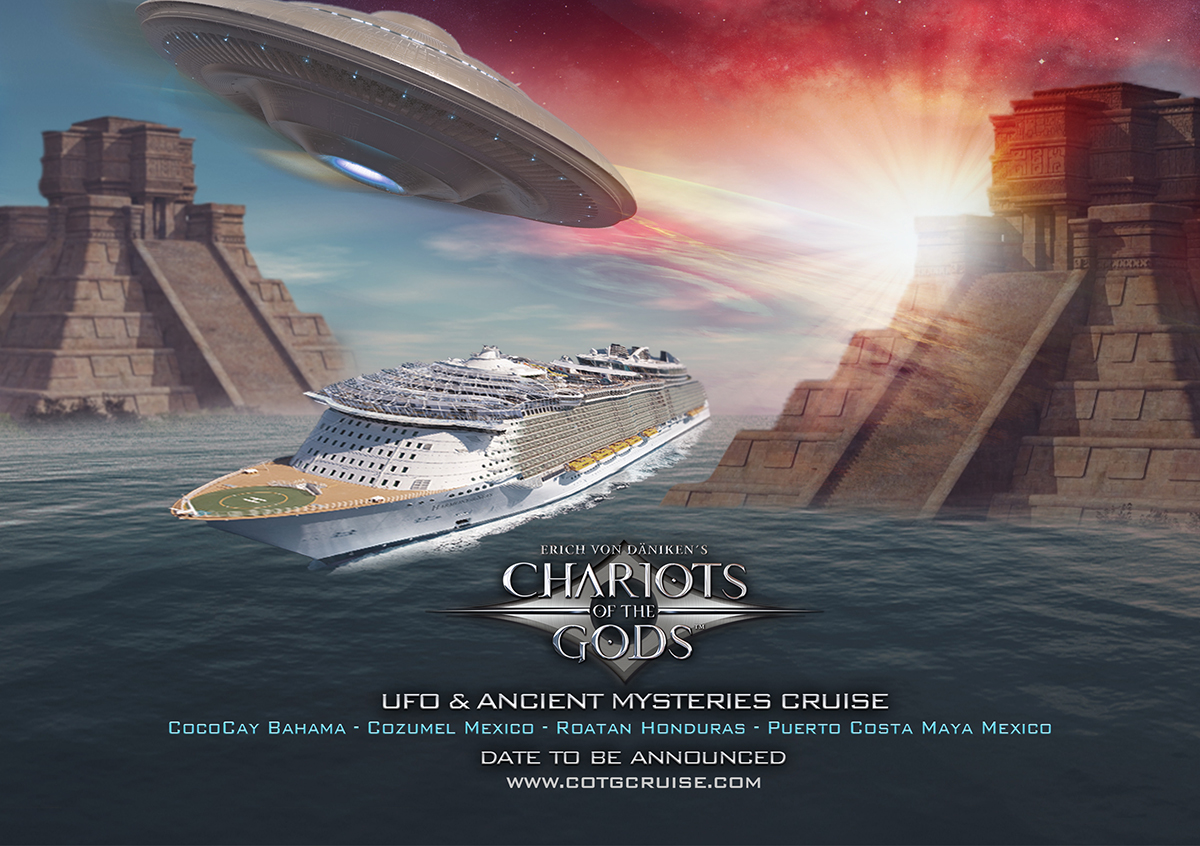 Experience our Amazing UFO and Ancient Mysteries Conference during our 7-Night Cruise to Western Caribbean. Our ports of call include CocoCay Bahamas, Cozumel Mexico, Roatan Honduras, and Puerto Costa Maya Mexico.
Our holistic "Chariots of the Gods" Seminar-at-Sea takes place right onboard the largest ship in the world, which is a destination in itself: Royal Caribbean Harmony of the Seas.
See all the details at: www.cotgcruise.com
---
Coming up Aug. 28-Sept. 4, 2020:
SAIL WITH SPIRIT
From Seattle to Alaska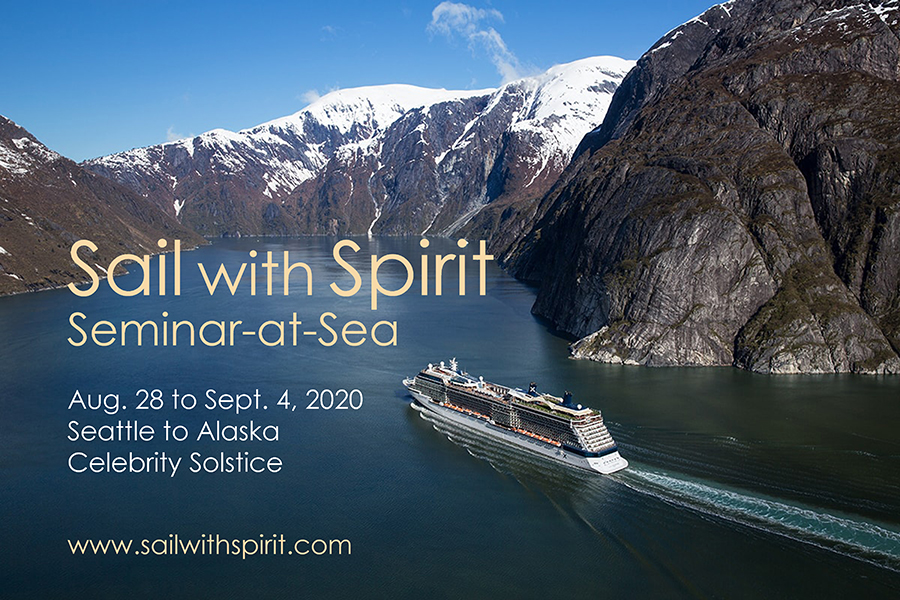 Experience our Amazing Spiritual Conference during our 7-Night Cruise to Alaska. Our ports of call include Juneau, Skagway, Ketchikan, and Victoria BC.
Our holistic "Sail with Spirit" Seminar-at-Sea takes place right onboard one of the most beautiful ships in the world, the Celebrity Solstice.
See all the details at: www.sailwithspirit.com
---
Coming up October 24 to 31, 2020:
EXPLORE • EXPAND • EVOLVE
Discover your own island inspiration in the destination that enchanted painter Paul Gauguin, author James A. Michener, and countless others. In one wonderful week, you'll explore the best of the South Pacific, with port stops in lush Huahine, beautiful Bora Bora, postcard-perfect Moorea, and the stunning peninsula of Tahiti Iti. Once you've made these islands your home—even if just for a week—they'll always be calling for you to return.
Because The Gauguin is owned by French Polynesia's leading luxury hotel and cruise operator, we are the experts to the region, with resources no one else can match. Come sail the waters of French Polynesia that are our ship's home, and let us give you an unparalleled, comprehensive view of the real Tahiti.
See all the details at: www.cruisewithmas.com
---

Because this is the rare, precious opportunity you've been waiting for!

Picture yourself basking on the white coral sand, bathing in warm Caribbean waters, listening to the gentle sway of coco palms, watching flocks of flamingos, and dancing to the music of steel drums. The Caribbean is a paradise filled with sun, serenity, well-being, healing, good times, and good friends. Stop at colorful ports-of-call where the way of life is breezy and people are easy. Visit fertile isles, lands of rain forests, glistening jeweled beaches, tropical flowers, exotic flora and fauna, waterfalls, natural wonders, volcanoes, ancient Mayan and Aztec temples, and power vortexes. Many itineraries feature a full day at a private tropical paradise. Tailor your cruise to include various port-of-call excursions of your choice, including water sports, spiritual tours, and cultural tours.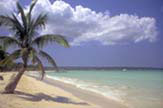 Or visit other destinations, such as the pristine land of Alaska. As you cruise through the fabled Inside Passage, you'll enjoy stunning sights of emerald green islands, sparkling glaciers in Glacier Bay, one of the most breathtaking collections of glaciers in the world, and coastlines of majestic mountains and fjords. See whales in their native habitat. Learn about indigenous peoples and the famous Alaska Gold Rush. Take an optional plane ride to view the amazing blue glaciers from the air.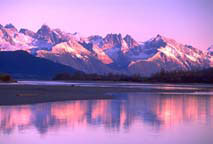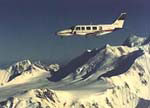 Experience a different kind of cruise--a cruise to awaken your spirit and cleanse your soul. Enjoy the luxury of five-star cruise lines at amazingly affordable prices. Choose from a wide variety of cruises and embarkation cities. There is no minimum requirement for the number of people in your party. Whether you bring 5 or 200, we will provide for you with the same loving attention.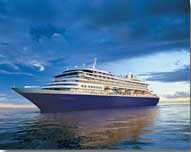 A few of the many features of our cruises:
We use only the very best 5-Star cruise ships.
Meeting room for our own meditations and workshops while at sea.
Luxurious rooms and bountiful banquets and buffets.
Nightly musical shows, comedy, and cruise activities onboard.
Optional tours and excursions at ports-of-call.
Every detail taken care of meticulously by our expert staff.